Essential Home Maintenance Projects for Winter
January 20, 2016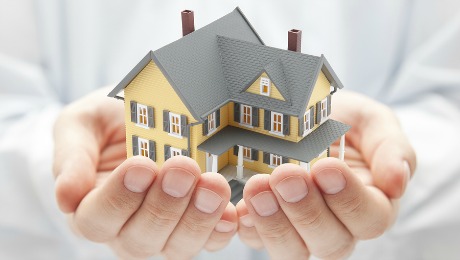 Harsh winter weather can be tough on a house. That is why routine maintenance during this time of year is critical. Not only can a few simple tasks keep your home looking its best, paying attention to certain details can also save homeowners a bundle on future maintenance and their electric bill. And…it also reduces the need to file damage claims with your homeowner's insurance firm.
Inspect the Home's Exterior
Either conduct a thorough inspection of your home's exterior or pay a professional to do it. The goal is to ensure that the home's roof, gutter system, windows and doors are all in excellent working order.
Clear Gutters
Now is the time to clean out your gutters and check your home's drainage system. If they are stuffed with leaves and other debris, water can not drain properly. Keeping them clean will prevent them from holding moisture and it turn expanding and freezing, which will damage them. Gutters and downspouts that don't drain properly can also compromise structural components such as the roof and foundation. Check the downspouts to ensure that water will be directed at least three to four feet from the home's foundation. If you suspect that your downspouts are too close to the house, check at the hardware store for inexpensive downspout extenders. There are so easy to install that you won't even need Bob Vila!
Replace Caulk & Weather Stripping
Over time, building materials expand and contract with changes in temperature and moisture As a result; caulk and weather stripping can pull away from the areas they were applied to. Caulk that has past its prime also tends to harden and become brittle. Replacing the caulking and weather stripping around windows and doors makes a huge difference in how well they function. An old-fashioned, yet solid way to check window and door seals is to hold a lit candle inside the home near window or door seams. If it flickers quite a bit, that means cold air from the outside is rushing in!
Drain Garden Hoses
Do you have a burst-proof exterior spigot where your garden hose connects? If not, make sure to drain garden hoses along with irrigation systems before the mercury plunges. The issue is that low temps can cause the pipes connected to the spigot and in the irrigation system lines to freeze, expand and burst or crack. Anyone who has ever experienced it knows that this issue can be costly and inconvenient!
Insulate Pipes
Those who have older homes will want to observe whether or not any pipes are located in an exterior wall. If so, they will need to be properly insulated. Should that be an impossible task, Mensch the Wrench explained that letting a trickle of warm water slowly run through the system when it gets really cold will help. For those whose kitchen sink is on an exterior wall, the pro suggests opening the cabinets underneath, which "lets warm air from inside the home help heat the pipes."Heating systems are vital to both comfort and personal safety, especially in those parts of the country where winter weather is brutal. Take care of the basics such as changing HVAC filters and having the furnace tuned up. If you use a wood stove or fireplace for a lot of your home heating, clean up residue and ashes if you have not already done so. Have the chimney checked out for loose masonry and ensure the cap or screen is secure. If you don't have a chimney cap, have one installed to prevent little creatures from getting trapped. A cap also prevents large cinders from landing on the roof and starting a fire.
Put Away or Cover Outdoor Summer Furniture/Grills
Unless you live in a mild climate and will be putting them to use, go ahead and tuck your outdoor grill and furniture away for a long winter's nap. If you are leaving them outside on the deck or patio, invest in a few covers to keep them clean and mildew free.
In addition to these essential winter projects, make sure your current home mortgage is in great shape as well. Contact eLEND today about our home purchase and refinance programs. Get a free rate quote today and start on the path to a better financial future.
Subscribe To Our Newsletter
Sign up with your email address to receive news and updates.