Why Do You Usually Need an Appraisal When You Refinance?
January 25, 2016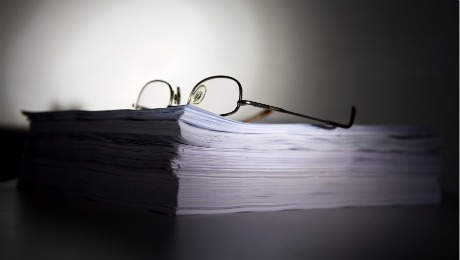 In the wide world of home financing, there are a few misconceptions. A common one is that lenders always require a home appraisal before granting a refinancing loan. Well, things have changed and that's not always the case. A recent story from Colin Robertson, on the site, The Truth About Mortgage, revealed that it all just depends on a number of factors.
Robertson explained that these days, there are quite a few programs that offer refinancing without requiring the homeowner to obtain an appraisal. The main determining factors are the type of refinancing plan and the type of loan you have in the first place.
Currently, the HARP or Home Affordable Refinance Program is an option for those U.S. homeowners who owe more on their mortgages than their homes are worth. So…if you think you can't refinance because you're underwater, look into this program. To be eligible for this type of refinancing, your mortgage must be held by either Freddie Mac or Fannie Mae. Mortgages that originated as an FHA, USDA, VA or jumbo mortgages, are not HARP-eligible. There are several requirements, requiring borrowers to be current on their monthly mortgage payments and have a perfect payment history within the past 12 months. Although the original HARP model was created in 2009, this change was made in 2011 by the FHFA, or the Federal Housing Finance Agency, in order to reach more homeowners in need.
Robertson explains that the appraisal requirement was waived because, "The FHFA doesn't care as much about your current appraised value because you're only refinancing to take advantage of a lower mortgage rate and thus, a lower monthly payment." This is a win-win scenario since it allows homeowners to make lower payments, save more money and hopefully own their homes sooner. An appraisal is not deemed necessary since the risk of default goes down thanks to the lower monthly mortgage amount.
Another angle geared at refinancing without having a home appraisal is the FHA streamline refinance program. This option is only for borrowers who currently have an FHA loan. Instead of a routine appraisal, the FHA evaluates the original purchase price of your property or the most recent appraised value.
As with HARP, prospective borrowers must be current on their loan payments. Also, mortgage holders must have had the FHA loan for a minimum of 6 months. Streamlined loans are also referred to as Interest Rate Reduction Refinancing Loans, or IRRRLs, which brings us to another option for VA mortgage holders.
Military borrowers can also use an Interest Rate Reduction Refinancing Loan or IRRRL. These types of refinancing products are sometimes referred to as "VA to VA" or "streamline" loans. The goal of the program is to provide eligible homeowners with the means to refinance their existing VA mortgages to a loan with a lower interest rate. It can also be used to switch from an ARM (adjustable rate mortgage) to a fixed-rate loan with a lower interest rate. Once again, the borrower is not required to obtain an appraisal. Also with this choice, a cash-out refinance is not possible, however, the borrower is allowed to take out up to $6,000 for energy efficiency improvements.
For those with a USDA mortgage, there is the relatively new program, called, "Streamlined Financing for Rural America". This is similar to the preceding refinancing strategies but geared only for those with USDA Rural Housing loans. No big surprise – these borrowers must also be current on their home loan payments and a cash-out is not allowed. One noteworthy requirement is that "the new mortgage rate must be at least one percent below the old rate." Also, the mortgage term can not exceed 30 years.
Please note that individual lenders may exercise the right to require an appraisal depending on the prospective borrower's financial situation.
To learn more about options available to you, contact eLEND today about our refinance programs. Get a free rate quote today and start on the path to a better financial future.
Subscribe To Our Newsletter
Sign up with your email address to receive news and updates.