What's Happening in the Luxury Home Market?
January 27, 2016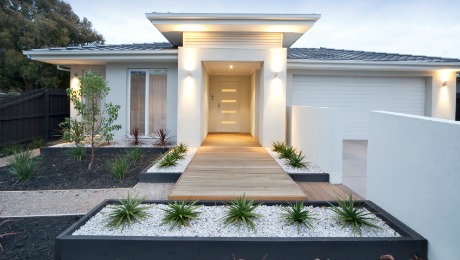 The nation's housing market analysts have noticed a trend within the U.S. luxury home market. CNBC recently reported that prices for upscale properties are seeing their first significant decline since 2012. Since luxury properties are identified as homes that go for $1.5 million or more, that could indicate that they've become too pricey, even for the wealthiest home buyers.
Seattle-based Redfin, the residential real estate firm that tracks trends and provides brokerage services, revealed that for the third quarter of 2015 the prices for luxury homes fell by 2.2 percent in the year-over-year analysis. Among the 600+ markets that it measures, Redfin defines luxury homes as "the top 5 percent of each." This decline is in sharp contrast to the 3.8 percent increase that the remaining portion of the housing market experienced. Analysts at Redfin suggested that wealthy buyers are hesitant to take the plunge on these high dollar homes because of marked volatility in financial markets worldwide. Another proposed explanation is that this type of home buyer may also have concerns about accruing too many assets that could not be easily liquidated.
Mia Simon, one of Redfin's San Francisco agents made the very astute observation that "Luxury buyers don't buy because they need a place to live, so they have flexibility to time a home purchase when the market is favorable." What may be slowing sales in this market is the fact that compared to last year's third quarter, the average list price for a luxury home of $1 million-plus or more rose by 5 percent. This year's Q3 average registered at $2.5 million. This increase marks the highest average price for luxury properties since 2012 according to Redfin's report.
On the upside, the volume of sales for high-end homes appears to be steady. For the third quarter, Redfin's analysts noted that homes with $1 million dollar price tags and up saw sales increase by 17 percent. Could a drop in inventory be the explanation?…because the number of million dollar homes dropped by 3 percent. Could that be why in Q3 the sale of palatial mansions and estates priced at $5 million or more tipped up by 15 percent?
As for the new year, Nela Richardson, who is the chief economist for Redfin, feels that tighter inventories are making both buyers and sellers have unrealistic expectations in regard to both buying and selling prices. Richardson believes that the beginning of 2016 could see price cuts and a slowdown in sales for these luxury homes. Richardson has also stated, "The luxury market was the first to recover from the housing downturn, and now it's a bellwether of slowing price growth for the rest of the market." She also mentioned that as 2016 rolls around, prices may downshift while sales at the top end of the luxury market will continue to rise."
So now for the million-dollar question: Just where are all of these uber-expensive homes being sold? Look to California's market and there's the answer! The Los Angeles market and Beverly Hills specifically, are currently the hottest spots in this upper echelon sector of home sales. According to Sotheby's International Realty, this past summer, Beverly Hills, Beverly Hills Post Office, Santa Monica, Pacific Palisades and Brentwood were the five submarkets responsible for a total of 146 luxury sales. In fact, the majority were transactions where the sales price exceeded $3 million.
Some real estate pros have also observed that a number of buyers investing in multi-million dollar homes are doing a little flipping. These quick flips are said to be a sign that this niche of the market is appreciating at a healthy rate, especially considering that some homes are selling for more than the asking price. Outside of the LA area, Silicon Valley sales are strong and provide evidence that the tech boom is a major driver in the sale of luxury properties. For example, a home in Palo Alto, California, was priced at $1.28 million but sold for $1.76 million. Another area listing was priced at $2.8 million but sold for $3.7 million.
Although Redfin does not include stats from the Big Apple in its reports because the volume of publicly available data is not readily accessible, Scarsdale, NY figured prominently into the mix. Here's how: Scarsdale ranked number three in the highest number of million-dollar sales. According to CNBC, "Newport Beach, California, had the highest number of million-dollar sales outside of New York City, with 107 of them in the third quarter. La Jolla, California, ranked second with 105 of these sales, followed by Scarsdale."
To learn more about options available to you to finance luxury homes, contact eLEND today about our jumbo programs for both home purchase and refinance. Get a free rate quote today and start on the path to a better financial future.
Subscribe To Our Newsletter
Sign up with your email address to receive news and updates.