What the New Mortgage Closing Rules Mean For Consumers
February 8, 2016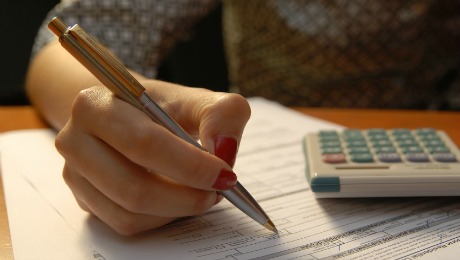 As anyone who has ever purchased a home knows, it's a multi-faceted process. In an effort to give American homebuyers the upper hand in making what is typically the largest single purchase they will ever make, a few changes have been made in how closings are handled. In the spirit of "knowledge is power," the changes will serve to provide hopeful buyers with more details regarding their prospective home buys.
Although the Consumer Financial Protection Bureau or CFPB, expected to roll the changes out by August 1st, they were instead delayed until October 3rd. These guidelines fall under the auspices of Dodd-Frank Act /Truth in Lending Act and Real Estate Settlement Procedures Act. They also affect homebuilders, especially those who work in conjunction with mortgage lenders. The goal is to streamline the process of closing on a home, which is why two new forms replace the four that were previously in place. The goal is to make things easier and more comprehensible for first-time home buyers. Holden Lewis, who is a mortgage analyst from Bankrate.com, which reviews loan rates and trends, observed, "The documents are designed to be more transparent and understandable, and I think they are really well done."
The CFPB's chief goal in making these new rules is to increase consumer confidence and thereby have them evolve into more savvy homebuyers. A recent Chicago Tribune story revealed that a CFPB survey discovered that, "nearly half of all homebuyers do not shop around for a mortgage." Those in the housing industry and world of mortgage banking realize that to avoid future issues with loan delinquencies, which can lead to foreclosures, American homebuyers must "own" the entire process. Again, knowledge is power.
Under the new rules, borrowers will be provided with a "Loan Estimate" or LE form and a "Closing Disclosure" or CD form, which replace the Good Faith Estimate and Truth in Lending and the Truth in Lending Disclosure and HUD-1 Settlement Statement forms, respectively.
Here's a look at the two new documents:
Loan Estimate-A lender must provide the consumer with the "LE" no later than 3 days after the mortgage application has been submitted. It is a 3-page document that details or confirms the loan amount, the interest rate, terms of the loan and the closing costs. The LE also informs borrowers of how much the loan will really cost over the first 5-year loan period in terms of payments towards the principal along with interest, closing expenses, and mortgage insurance if that is applicable. Borrowers will also be given the figures showing how much of the principal they'll be able to pay off during that initial 5 years as well.
Closing Disclosure-The "CD" form is the second disclosure provided after a borrower chooses a lender. They must be given the CD 3 days prior to the closing date. It is 5 pages long and reiterates much of the same information given in the LE.
Lewis was recently quoted in the Chicago Tribune. His take on the changes is that everything has been made much easier to understand for hopeful homebuyers compared to how things were handled in the past. He observes that "You can look at those two numbers and easily compare one loan to the next. It will make the mortgage decision easier for a lot of people." Lewis explained, "…people will feel more confident and secure that nothing will sneak past them, that they got the loan that they were promised."
In the past, borrowers were given all of these details only 24 hours prior to the closing. That is a relatively small window to double-check all of the details that surround what is the largest financial commitment most Americans will ever make! The only downside appears to be that if changes are necessary after the 3-day review period, such as a change in the interest rate, then new disclosure forms would have to be drafted. Of course, these types of delays could push the closing date further away.
The CFPB urges first-time homebuyers to shop around for a mortgage and to submit applications to at least 3 lenders before choosing one. Prospective homebuyers should also put the brakes on buying items on credit, especially high-priced appliances and home furnishings for their future digs. Since lenders typically re-check credit scores just prior to the closing date, it's better to hold off until those precious house keys are in your hands!
Here is a link to an excellent website from the CFPB aimed at providing homebuyers with a clear understanding of what it means to commit to a mortgage: http://www.consumerfinance.gov/know-before-you-owe
For more information about these recent regulatory changes, or about the home financing options available to you, contact a Mortgage Loan Originator at eLEND today about our home purchase and refinance programs. Get a free rate quote today and start on the path to a better financial future.
Subscribe To Our Newsletter
Sign up with your email address to receive news and updates.