How To Choose the Best Realtor
November 17, 2016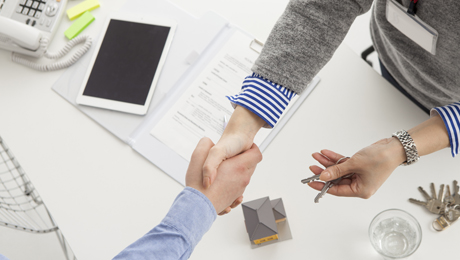 The right realtor will work hard to provide you with the best options, prices, and locations fit to your specific requests. However, the abundance of services available can be overwhelming to search through and choosing the right person can be daunting. Here are some areas to consider when choosing your realtor:
Licensing
Check online through your state's regulatory body to make sure the agent is licensed to operate in your state. These sites will often provide any type of regulatory actions or complaints the agent may have had in the past.
Ask Past Clientele
It is appropriate to ask the agent to provide a list of their listed and sold houses over the course of the year. Use the provided contact information to ask those clients how their experience was working with the agent.
Achievements
Look up or have the agent provide, any awards and achievements they may have been awarded in the recent past. Awards given by their peers are also acceptable.
Research
See how long the agent has been in business. You want to seek out someone with more than 5 years of experience to know you are dealing with a professional and not an individual who may still be learning on the job.
Credentials
Choose realtors with the proper credentials. Letters after the individuals name often mean that they are certified or specially licensed in certain areas. Some common ones may include: CRS (Certified Residential Specialist), ABR (accredited Buyer's Representative), and SRES (Seniors Real Estate Specialist). Member of NAR will refer to themselves as a realtor with a capital 'R".
Nearby Selections
Ask about a recently sold house or one that is in the area that is for sale. A good realtor will know the area and should be able to refer to the house off the "top of his/her head". Someone knowledgeable and invested in the area will be able to help you make more educated selections.
Photography by [Leonardo da] © shutterstock.com
Subscribe To Our Newsletter
Sign up with your email address to receive news and updates.