Spring Cleaning Tips 101
April 28, 2017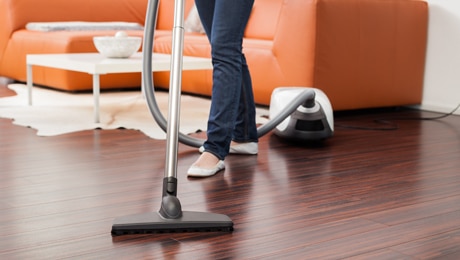 Just because we're well into the spring season doesn't mean it's too late to do a bit of spring cleaning around your house. With everyone's busy schedule we can understand why you may still be planning to start your spring cleaning tomorrow, but as they say, "why put off until tomorrow what you can do today." No matter what day or time, we have some quick tips and must-haves that will help make spring cleaning easy no matter what your upcoming schedule looks like.
Have a Plan: Before you get started and begin running around your home doing small things in each room, make a strategic plan that will help you get everything done in a timely manner. If you feel overwhelmed, perhaps try cleaning your house room by room so you feel like you can quickly check items off of your list.
Try Some Multitasking: Instead of spending your time vacuuming each room, try some multitasking by using items such as the Roomba by iRobot. Whether you are spending your time cleaning out the kitchen, your closet, or doing the windows, you can also be getting all the floors vacuumed with your Roomba which will take care of that part on its own.
No More Clutter: One of the most satisfying aspects of getting your spring cleaning done is getting rid of all that clutter that built up throughout the year. Whether its leftover holiday decorations or clothes that have gone out of style, it's time to get rid of all that stuff you no longer use or need.
Don't Forget the Beds: One of the most important aspects of making a bedroom look nice and tidy is to make sure to have the bed made. But let's face it, there are some days when we miss our alarm and wake up 15 minutes before we have to be out of the door leaving essentially little to no time to make the bed. With items such as the Smart Duvet you no longer have to worry about making your bed on your own. All you have to do is program what time you want your bed made every day and the Smart Duvet will take care of the rest.
Spring cleaning is all about creating a fresh new start within your home as the warm, beautiful weather settles in. So, make sure to take your time and maybe even rearrange some furniture to really give you that fresh feel.
Photography by [mmphotographie.de] © shutterstock.com