Where to Buy Your Dream Vacation Home This Year
May 5, 2017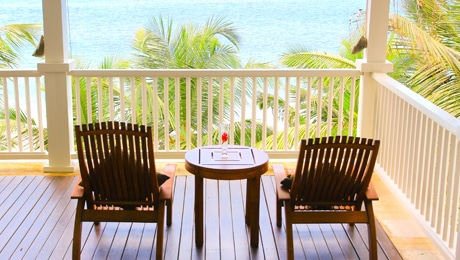 The summer is approaching quickly which means it's time to start thinking about vacation with family and friends. While most opt to rent a house or stay in a hotel at their favorite destination, others are beginning to toy with the idea of purchasing their very own vacation home that they can enjoy whenever they please. For those looking for their dream vacation home, there are several things to keep in mind to make the most out of your purchase, most importantly its location! Below are some of the top vacation spots within the country and even a few tropical getaways outside of the U.S.:
Lake Arrowhead, CA – This popular vacation spot is attracting nearly 4 million visitors all year round. Along with amazing views of the lake, visitors can enjoy outlet shops, boutiques, amazing restaurants, summer concert series, Oktoberfest and a wide variety of other activities that are sure to please just about anyone. According to MarketWatch the median average asking price in this area is around $399,000. Does this work in your budget?
Kissimmee, FL – Who doesn't love a trip to Disney World and Universal?! Kissimmee, FL is the perfect vacation spot for families due to its close proximity to 'The Most Magical Place on Earth.' For those who can't make the trip down to Florida as often as they would like, this is also a great rental opportunity for when your home is vacant. According to MarketWatch, the median asking price for Kissimmee is roughly $298,800.
Great Smoky Mountains, NC – For the ones who love a beautiful, relaxing scenery accompanied by some hiking, fishing and other outdoor activities, this is a great spot to begin your search for your vacation home. TripAdvisor has ranked this stunning destination among the Top 5 Vacation Rentals among the country, making it a great investment for those who are also looking to rent out their second home. According to TheStreet, the average price range is between $139,000 to $200,000 depending on the exact location you decide on.
Argentina – When you want to escape and travel to what seems like another world, Argentina is the place to go. With beautiful scenery and a growing wine region, Argentina is becoming a travel hot spot making it an ideal destination for you and your family as well as a great investment opportunity.
Italy – Who doesn't dream of a getaway to Italy? No matter where you end up, you pretty much know you will be greeted by delicious food, amazing views and an exciting time. Instead of just sticking to the major touristy cities, you can even look into the smaller towns close to the coast to get the true Italian experience.
The key things to think about when deciding on your purchase is that it is a place that you and your family will always love going to. If it's a location that's a bit further away, also think about the rental opportunities as an option as well. Most importantly, after all of the tough decisions are made – sit back, relax & enjoy!
Photography by [Vibrant Image Studio] © shutterstock.com