Celebrity Real Estate Trends for 2017
August 3, 2017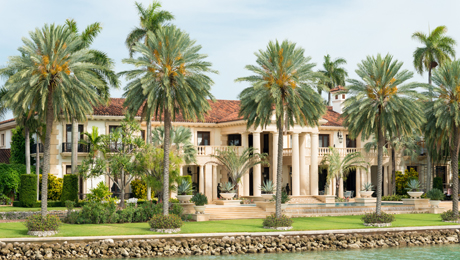 Everyone dreams of living a lavish lifestyle like all of our favorite celebs, especially when it comes to their beautiful homes located in some of the most beautiful locations. To give you a little glimpse into the lifestyle of a celeb, we have put together some of the rising real estate trends among the Hollywood elites:
Come & Go: It has become increasingly popular for celebs to buy and sell their homes after only being in them for a few short years. What's even more surprising is that they usually spend a good amount of money when it comes to renovations each time they buy a new home and then sell it not too long after.
Hot Spots: When we think of celebrities and where they live, we usually automatically think of Hollywood, but it seems like things are changing a bit. More recently, actors, athletes and models are opting for places like SoHo, Miami and Santa Barbara, just to name a few.
Simplicity is Key: Even though they may live in a beautiful mansion and wear items from the best designers, when it comes to home décor it seems like celebs are leaning more towards the simple side of things. From light, neutral colors to large open spaces, we are loving this trend.
Photography by [ Kamira] © shutterstock.com
Subscribe To Our Newsletter
Sign up with your email address to receive news and updates.