Home Improvement 2017 Facts & Figures
August 11, 2017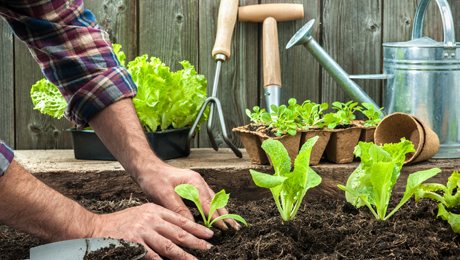 According to a recent study, 2016 was the best year yet for the home improvement industry within the last 10 years. This means that more and more people are putting money into their homes for improvement and renovations than the past few years. Below are some of our favorite up and coming trends when it comes to home improvements for 2017:
Homemade Produce – More people want to live a healthier lifestyle, which in turn is leading people to grow some of their own produce right at home. From fruits to vegetables, people are not only putting together beautiful gardens outside, but they are creating some high-tech indoor gardens that are great to grow produce all year long.
Smart Phones to Smart Homes – Although smart home technology has been around for some time, it's beginning to pop up in more houses nowadays. According to a recent report from the National Association of Home Builders, security cameras are the most popular items to hit the scene.
No More Cleaning Toilets – No one likes to clean the bathroom, especially the toilet, which is no wonder why self-cleaning toilets are becoming more popular when it comes to bathroom renovations. Save time, and some aggravation, this year and consider adding one of these fancy toilets.
Keeping Things Matte – Instead of the shiny countertops and appliances, homeowners are opting for items with a matte finish. This gives a more modern, sleek love making it a great choice when doing any upgrades around the home.
So, are you considering any home improvements this year? If so, make sure to keep some of these trends in mind!
Photography by [Alexander Raths] © shutterstock.com
Subscribe To Our Newsletter
Sign up with your email address to receive news and updates.