Chicago Native Wins $10,000 Home Renovation Contest
September 6, 2017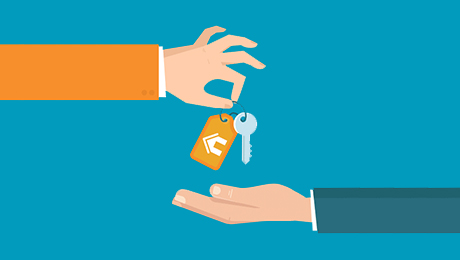 Plans to Refurbish Kitchen to Become Gourmet Center
(Parsippany, NJ) August 21, 2017 –Tired of her boring, limiting kitchen, Brookfield, IL resident, Carol Colvin, entered a nationwide contest to win a home makeover. eLEND's $10,000 Renovate Your Life Sweepstakes offered home owners the opportunity to refurbish, repair, add-on-to, or otherwise modernize their house.
Each contestant simply submitted a brief description of what they would do if they had the resources to make their dream makeover a reality. Ms. Colvin saw this has a once-in-a-lifetime opportunity to turn her kitchen into a gourmet center.
"My husband and I have been taking cooking lessons for the past two years," said Ms. Colvin. "I am a baker, while he is the cook. Together we will now have a kitchen that is chef central to all our creations."
With two teenage boys, and a desire to serve healthier, better quality meals, the only obstacle for Colvin was resources. With the $10,000 grand prize, Colvin plans to install top-of-the-line kitchen appliances in a renovated room that reflects the culinary offerings that she and her co-chef create on a nightly basis. Once the neighbors get wind, it's possible the waiting list for a dinner invite could stretch into the next decade.
"eLEND is committed to empowering homebuyers and homeowners with the knowledge and resources to buy and renovate homes, by offering various mortgage product offerings, including diverse renovation mortgage options," said Jennifer LoBianco, Chief Marketing Officer for eLEND's parenting company, American Financial Resources. "The Renovate Your Life Sweepstakes is just another example of how we help families realize the myriad dreams of home ownership."
About eLEND
eLEND is a division of American Financial Resources, Inc. that strives to provide attractive home financing options, including industry leading renovation loans, to first time buyers and existing homeowners. Utilizing the latest technology, like the Compare My Rate™ mortgage calculator, to deliver educational resources to their customers, eLEND is committed to simplifying the mortgage process. eLEND continues to be a consumer-first brand dedicated to providing consistent and personalized service that meets all their customers' needs.
About American Financial Resources, Inc.
Parsippany, NJ-based American Financial Resources is a leading wholesale, correspondent, and retail mortgage originator and servicer of residential mortgage loans. AFR has residential mortgage banking licenses in all 50 states plus HUD, FHA, Fannie Mae, Freddie Mac, VA, Guaranteed Rural Housing and Ginnie Mae authority to underwrite and service mortgage loans. The Company's wholesale/correspondent division serves a nationwide network of more than 1,000 wholesale/correspondent brokers making it one of the largest providers of these services in the country. AFR's retail division originates loans under its eLEND.com brand with a specific focus on simplifying the mortgage experience and empowering consumers to make informed decisions through education about the mortgage process.