What You Should Know When Purchasing Your First Home
September 8, 2017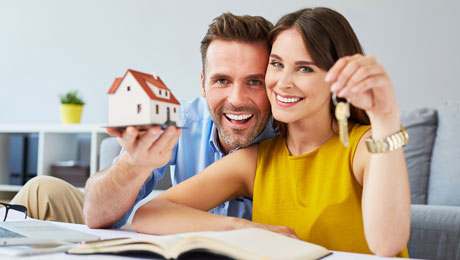 When it comes to purchasing a home it's always a big and sometimes stressful decision, especially when it's your first home. To help guide you in the right direction and to alleviate some of the stress that comes along with buying a home, we put together some of the "Do's" for first time home buyers.
Location – One of the first things you are going to think about when it comes to buying your first home, or any home, is the location. Do you want to stay close to family or closer to work? Do you prefer the city or a slower pace lifestyle? Buying a home is a big step and you will most likely be there for a few years, so make sure it's where you want to be.
Know Your Budget – One of the worst things you can do when it comes to purchasing a home is getting in over your head. Make sure that you know your monthly expenses and remember that you are going to have a mortgage. Just because you want to buy your first home, doesn't mean you should struggle each month.
Don't Make an Offer Until You're Sure – Even if you find a home you love or you're excited after taking a tour of your first home, take some time to think things over. Never jump right into things and make an offer right away, especially when it comes to buying your first home.
Think About the Future – Although it may just be you and your significant other at the moment, think a few years ahead and where the two of you might be in your lives. For example, you may consider having a family, so make sure the house you decide on has some extra room so that you are prepared.
Consider Wants vs. Needs – Remember, this is your FIRST home and chances are you will most likely move a couple more times. So, while we may all want that beautiful pool in the backyard and a huge walk-in closet, you don't need that right away. Make sure to keep in mind what you really need and what's in your budget before going crazy.
Hopefully these tips help you when it comes to buying your first home, but always make sure to talk things over with people you trust who have been in your position before. Call an experienced representative from eLEND to help you figure out what your budget may be and what your next steps are at (800) 316–9508.
Photography by [baranq] © shutterstock.com
Subscribe To Our Newsletter
Sign up with your email address to receive news and updates.