Home Renovations Just in Time for the Holiday Season
October 27, 2017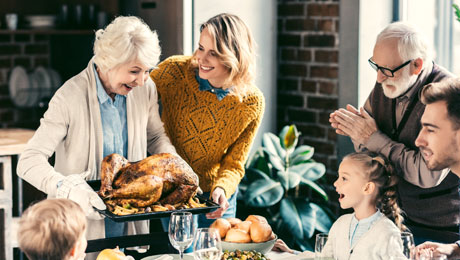 Summer is officially long gone and the holidays are right around the corner, which means its crunch time if there are still a few things around the house that you want to get done. If you are known as the hostess for all of the holiday festivities, you may want to freshen up your home to give a new, updated feel to all of your guests and yourself. Below are some quick updates you can make just in time for all of the festivities:
Light Fixtures: A quick fix to give your home an updated feel is swapping out all of your old light fixtures for some new ones. Add in some fixtures that have a modern, sleek design to give it that new home feeling. Consider some high hats or some chandeliers that can give that luxurious feelings.
Floors: If you have been considering changing up your floors, now is the time! Get rid of that old carpet and add in some hardwood flooring throughout the house. This will also help you out when it comes time to cleaning up after all of your holiday festivities. No more worrying about those wine stains on that carpet!
Technology: If you haven't updated your sound system or television in a while, now might be a great time. You can also consider getting some new appliances in the kitchen if you haven't splurged in a while. Try looking into items that have Bluetooth that you can control from one central hub making it easy during this busy season.
Updated Tiles & Counters: During any holiday get together, most of the time is going to be spent either in the kitchen and everyone will make a trip to the bathroom at one point or another, so why not make some updates to these central locations. Try updating your tile and counters. This quick fix will definitely get noticed be everyone and give a new feel to the space right away.
If you have been feeling like your home needs a little bit of TLC, now is definitely the time. Get a move on so you are able to show it off this holiday season!
Photography by [LightField Studios] © shutterstock.com
Subscribe To Our Newsletter
Sign up with your email address to receive news and updates.