Small Down Payment? No Problem: A First-Time Buyer's Guide When You Have Little for Your Down Payment
January 9, 2018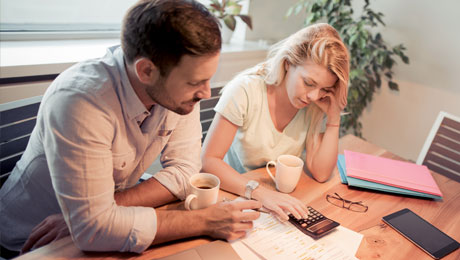 When it comes to purchasing your first house, the most stressful part before even starting to look for a home is raising the funding for your down payment. But what happens when you just can't seem to get the amount you need to make the purchase? Well, we're here to help you get past that little detail and find your forever home…or at least your first home. Below are a few different loan programs to consider when you are working with little to no down payment:
VA Loan: Veterans and active military members are eligible for VA Loans. For those that meet the qualifications, this is a great option to consider with low mortgage rates and the option of a 30 or 15-year loan term.
USDA Loan: Those non-military applicants who are looking to purchase a home in a rural area should consider USDA Loans, which are backed by the US Department of Agriculture. Like VA Loans, a USDA loan requires little to no down payment with low mortgage rates plus no monthly mortgage insurance is required.
FHA Loan: This loan is considered to be one of the most popular among first-time home buyers. Backed by the Federal Housing Administration, FHA Loans allow buyers to put down as little as 3.5% when purchasing a home with the option of a 30 or 15-year loan term.
So, if you are looking to purchase your first home, but don't have a huge down payment readily available, don't sweat it! With some research and the right professional guidance, there are options out there to help you get that dream home sooner than you thought. Have some questions? Don't just sit there, give us a call!
Photography by [Ivanko80] © shutterstock.com