Benefits of an FHA Loan for First-Time Home Buyers
February 2, 2018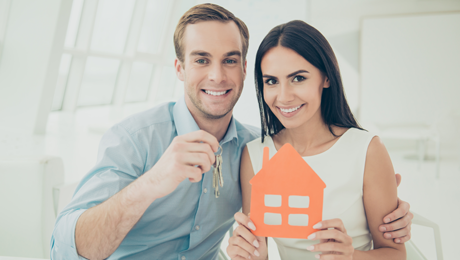 Purchasing a home for first time buyers is a big deal! With so many loan options out there, it can be difficult to decide what the best option is for you. One option in particular that may be beneficial is an FHA Loan, which is one of the most popular options among first time home buyers.
FHA Loans are backed by the Federal Housing Administration and offer the option to put as little as 3.5% down on a home or borrow up to 96.5%. This is a huge relief knowing that saving for your down payment is one of the most difficult tasks when it comes to preparing to purchase your first home. In addition to a low-down payment, FHA loans also offer lower mortgage rates, 30 to 15-year loan terms and can also be easier to apply for than some other loans.
In order to be able to qualify for an FHA loan, factors such as your credit, debt history and income will be reviewed in order to see if you are eligible. So, if you are a first-time home buyer, what are you waiting for? Make sure to contact us today to learn more about FHA Loans and see why it might just be the perfect fit for you.
Photography by [Roman Samborskyi] © shutterstock.com