Choosing the Perfect Location for Your New Home
March 30, 2018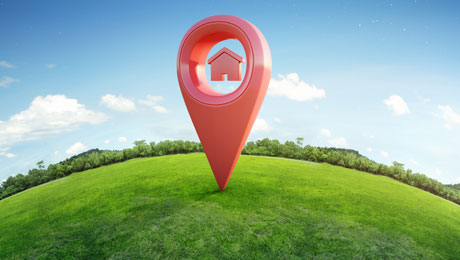 There are always so many different things to consider when you are out on the hunt for a new home. From how many bedrooms, bathrooms to the style of home, there are many things to keep in mind. Yet at the end of the day, one of the most important things to consider during your search is the location of your new dream home. But what exactly does the perfect location mean to you? Here are some of the top aspects others consider when thinking of the perfect location:
Neighborhood: One of the top things people think of when coming up with the perfect location for their new home is the neighborhood the house is in. How safe is it? Does the area flood easily? Does it have a small-town feel? You need to factor in the lifestyle that works best for you and your family.
Proximity to a School: For families who are out on the hunt, or even newlyweds who are thinking of starting a family soon, proximity to a school is another top priority, on top of considering how far or close the schools are to your new home. It's also important to consider how good of a school system you are getting your kids into, even for those newlyweds who haven't started their families yet, its never too early to start thinking about your future.
Access to Parks and Activities: Another top priority is accessibility to parks and other activities throughout the neighborhood. When it comes to families that have little ones, parents like to be near parks that allows them to get some playtime outdoors without too much travel time.
Affordability: It's no secret that different towns have different expenses, such as property taxes – some much higher than others. This is why it's one of the first things people consider when looking for their new home. Of course, we'd all love to live in our dream town, whatever that may be, but sometimes it's just not in our budget at that point in time. But don't give up! Do your research and look for different neighborhoods that are within your budget and fit your criteria.
Distance from Family & Friends: Of course there are some who would like to get as far away from where they grew up, but a lot of the times we would ideally like to stay close to loved ones. For families, they may like their children to grow up with cousins or take advantage of free babysitting from grandparents. This is why this aspect can play a huge role when determining the perfect location for your new home.
If you are on the hunt for a new home, what are some things that makes the perfect location for you? We'd love to hear them!
Photography by [terng99] © shutterstock.com