To Renovate or Sell: Things to Consider Before Making Your Decision
April 27, 2018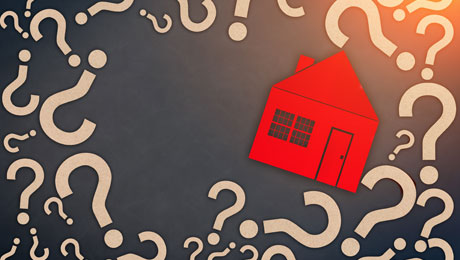 Of course, you love your home. From all of the memories you have shared with loved ones in it to the comfort of your daily routine, there are so many things that have made this house your "home." But when it comes time to give your house a little TLC, sometimes you have to consider whether all of the work will be worth it or if it's just better, financially and mentally, to sell. So, what factors should you consider when trying to make this decision? Here are a few things to keep in mind:
Does the Cost Outweigh the Outcome? Make a list of all of the renovations you have in mind. Do you just have to update a few rooms throughout the house? Or are you thinking of doing something along the lines of an addition? If you are doing a few updates throughout your home and have a modest budget, a renovation might be something you'd want to consider. On the other hand, if you have a big project in mind that comes along with a big price tag, it may be better to just sell. At the end of the day, you will always want to think of what you will get in return. Sometimes, even with your updates to your home, you might not make the money back when it does actually come time to sell.
Think of Your Current Needs Are your renovations just cosmetic? Or is your family growing and you need a lot more space? Did you have an older family member come live with you that will cause you to need to make changes around the home for their benefit? If you are looking to downsize or need some more room, it may be easier to sell and look for something that will fit your current needs.
What's Your Timeline? If you are in a time crunch and need a huge renovation done really quickly that might not be realistic. Making renovations takes time, especially if it's a big job and you want it done right. If you just want a few updates done to your home and aren't on any specific timeline, renovating is definitely not out of the question.
Consider Your Neighborhood In need of a much bigger space? If your neighborhood is full of smaller starter homes, blowing up your home to a five-bedroom house might not be the best idea. Doing this will leave your house sticking out like a sore thumb on your block, which may not bother you now, but when it comes time to sell it might hurt your selling price. This could definitely be one of those cases where bigger isn't always better, so it might just be a better option to sell now.
It may be hard to give up your home that you've spent so much time in, but remember the old saying, "Home is where the heart is." So really take the time to think what will be the best option for you now and down the line.
Photography by [WHYFRAME] © shutterstock.com