Is a Down Payment Keeping You from Buying?
May 1, 2018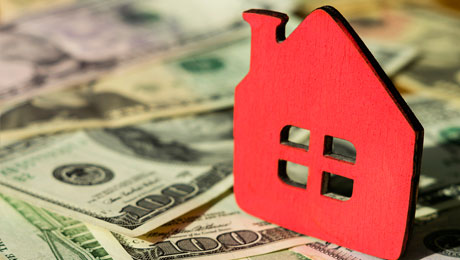 Let's face it, we don't all have $10,000 under our mattress or in the freezer to allot to the down payment of a home. While most of us aspire to become home owners, sometimes life just gets in the way with student loans, medical expenses or simply the inability to get ahead living check to check.
If the situation above is all too familiar, there are alternative ways to tackle home ownership through Down Payment Assistance (DPA) programs, also called buyer's grants or credits. These types of programs can help accelerate your timeline and alleviate some of the anxiety that accompanies the dreaded down payment.
So, who qualifies for Down Payment assistance? While you're still required to meet the income, asset and property guidelines associated with the loan you are considering, you may be pleasantly surprised to find out that you are already qualified. Ask yourself, do you meet any of the following criteria?
You are a first-time homebuyer.
You are a current, retired or volunteer of the following professions (or should I say, a hero):
First responder (police officer, firefighter, public safety officer, paramedic, EMT or similar)

Educator

Medical personnel (nurse, doctor, phlebotomist, health ambassador, American Red Cross worker or similar)

Civil servant working at the federal, state or local level

Military personnel
If you said yes to any of the above, then you qualify. So, how does it work?
The eLEND Advantage DPA program is for purchase-only loans — not for refinancing. If you are approved, your down payment assistance will be paid in the form of a forgivable grant at closing. "Forgivable" means you don't have to pay it back, and the loans are available in 20-, 25- and 30-year terms to allow for flexibility.
Contact eLEND today for more information and get started with your application.
(http://info.elend.com/Advantage-Program)
Photography by [Yevhen Prozhyrko] © shutterstock.com