How Amy & Joe Bought Their First Home
June 5, 2018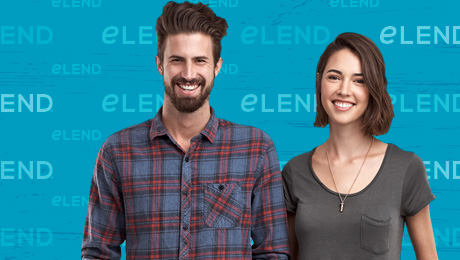 Amy and Joe are like many Americans in their early thirties. They've got good jobs. They work hard. And they try to save as much as they can for the future.
But it's hard. Especially since both of them are still paying off their student loans. Between that and the general costs of running a two-person household in this day and age — they thought it would be years until they could buy their first home.
Fortunately for Amy and Joe, a little online research helped them discover the availability of down payment assistance programs (DPAs).
"While some DPAs are for people in select professions like first responders or teachers, there are also programs that cover first-time buyers like us," says Amy. "We used one of those programs to buy our home — and only had to put down 50% of what we thought we'd have to come up with."
Amy and Joe are just two of the individuals who used The Advantage Program to realize the dream of home ownership sooner than they thought was possible.
"If it weren't for The Advantage Program, we'd probably still be renting…still trying to save up a down payment," says Joe.
Keep in mind that Amy and Joe still had to meet the income, asset and property guidelines associated with the loan they were considering. Additionally, The Advantage Program is only for purchase loans — not for refinancing.
But if you qualify and are approved, your down payment assistance will be paid in the form of a forgivable grant at the time of closing. "Forgivable" means you don't have to pay it back, and the loans are available in 20-, 25- and 30-year terms to allow for flexibility. It's our way of trying to help hardworking Americans achieve their dreams of home ownership.
Click here for more information on The Advantage Program and to submit an application.