Homeownership Counseling
September 14, 2018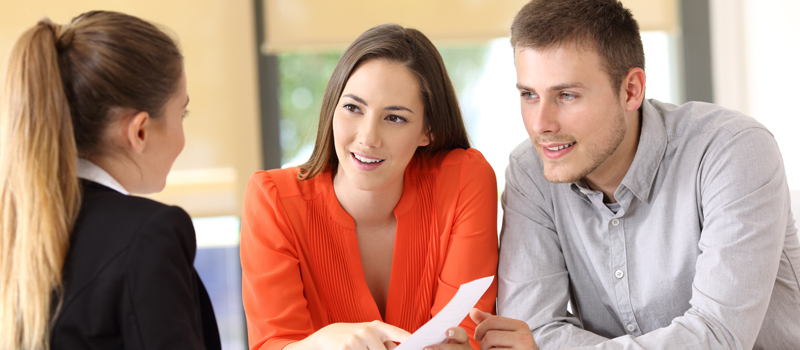 Homeownership remains a lifelong goal for many people, but constant developments in mortgage products and drastic changes in the housing market can have anyone second guessing if they're actually ready. In order to feel confident in pursuing your dream and preserving what you've worked so hard to achieve, homeownership counseling may be the answer.
While there are a variety of programs and educational opportunities available to first-time homeowners, homeownership counseling was developed to expand the possibility of homeownership by making the journey to a new home and all the years after move-in day a lot easier — and a lot more affordable.
From the minute you start saving for a down payment, to maintaining your home and finances down the road, homeownership counselors are available to provide the tools and advice you need to resolve any financial issues you may have and create an action plan for the future. This involves pre-purchase guidance such as securing credit or qualifying for a specialized loan program or down payment assistance program like our Advantage DPA program, in addition to post-purchase solutions and recommendations for being a responsible homeowner.
No matter where you are in your path to a new home, the Consumer Financial Protection Bureau and The U.S. Department of Housing and Urban Development provide helpful resources for finding certified homeownership counseling agencies close to you. These one-on-one counseling sessions will help navigate your decisions moving forward with a customized approach to your housing needs.
What areas does Homeownership Counseling cover?
Making the decision to purchase a home
The selection and purchase of a home
Issues arising during or affecting the period of ownership of a home (including financing, refinancing, default, and foreclosure, and other financial decisions)
The sale or other disposition of a home
How have other homeowners benefited from counseling?
According to a study by the Federal Reserve Bank of Philadelphia, homeowners who participated in counseling services had overall better credit scores and lower total debt — what's more, they also tended to make payments in a more timely manner overall.*
With better loans being made to qualified buyers at almost every level of income, the end result is stronger communities with healthier economies and far fewer foreclosures.
It's not uncommon to feel overwhelmed or uncertain during the purchase of a home. eLend is here to help simplify the mortgage process and help make sure you're ready when the perfect home comes along. If you're looking to take the next step and would like free financial guidance for all your home buying questions, contact us to learn more about your homeownership counseling options and how they can benefit you.
Photography by [Antonio Guillem] © Shutterstock.com
*Federal Reserve Bank of Philadelphia. (n.d.). Retrieved August 23, 2018, from https://www.philadelphiafed.org/community-development/homeownership-counseling-study