A realtor offers expert tips on what to look for when buying a home
March 11, 2019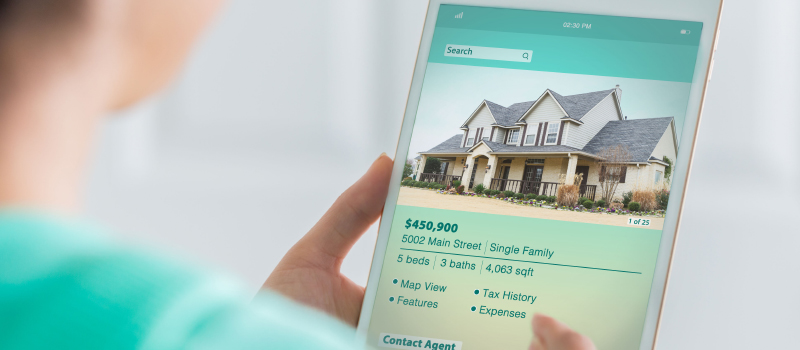 A house is one of the largest investments you'll ever make. With so many variables going into the decision, figuring out what's most important isn't always easy. You may not be willing to sacrifice that gourmet kitchen or wrap-around deck you've been dreaming of, but what will the trade-offs cost you?
We spoke with Eric J. Miller, one of RE/MAX's top-selling realtors, to hear what he recommends his buyers consider when purchasing a home.
Affordability
First and foremost, what can you afford? The answer isn't as straightforward as looking at the listing price. "Knowing what you can afford and what you're actually comfortable paying are two different things," explains Eric Miller. "It's based on several factors, such as what type of loan you qualify for and how much your monthly mortgage payments will be."
You'll also want to calculate how much money you'll need for the initial down payment and closing costs, as well as the mortgage payments and property taxes that you'll be paying each month. Keep in mind that if you're a first-time homebuyer or veteran, you may qualify for Down Payment Assistance or 100% financing.
Maintenance Costs
The costs of maintenance are another way a homeowner must think about their investment in the long run. "Many people prefer newer homes because they're cheaper to maintain with fewer repairs and better efficiency," says RE/MAX's Eric Miller.
So consider whether the roof will need to be replaced in a few years? How much maintenance will the yard and landscaping require? These are all additional costs you'll need to factor into your decision.
Functionality
Every buyer's needs are different. Deciding if a home's functionality is right for you starts with something as simple as the number of bedrooms and bathrooms you need. A one-bathroom home probably isn't practical for a family of five, just as a home without a yard may not work for a dog owner.
"You'll need to decide whether or not the layout and details of the home can accommodate and fulfill your needs. This may include anything from whether the home has central AC to where the washer and dryer are located. These details are a great way to narrow down your options from the start," advises Miller.
Location

Finding the right location to fit your lifestyle can be just as important as the home itself. "Location preferences can be as broad as choosing between an urban, metropolitan, or suburban area; and as specific as wanting a neighborhood with sidewalks," Miller shares. "If you have children, the school district is an important factor to consider, as well as how far your commute to work will be each day."
While some buyers will prefer the open spaces of a country setting, others may like the close-knit feel of a development community. Pet-friendliness, walkability, and amenities are all factors to look at when deciding on the location you want to live.
"Must-have" Features
Not all 4-bed, 2-bath homes are created equal. Explains Miller, "Certain styles of homes offer specific layouts and a unique 'feel'. Some buyers will prefer the character of an older home versus a newer home or a ranch-style home versus a multi-level home. You may also have your list of features that you can't envision your home without."
For example, is an open concept a must-have for entertaining? Does a warm climate make an outdoor living space and swimming pool essential? Is a finished lower level crucial for the kids? Maybe it's an attached garage, a master suite, or simply the right curb appeal — everyone has their list of "must-haves."
Longevity
Your starter home may look a lot different than your forever home. "By determining a plan for how long you'd like to stay in your new home, the better you can figure out what it needs to offer you in terms of livability," advises realtor Miller.
Young newlyweds may plan to move in a few years once they start a family whereas empty nesters may be looking for a place to spend the rest of their retirement. Your long-term plans will determine how much you're willing to invest in upgrades or improvements and what's suitable as-is for your current needs.
Resale
For many buyers, it's easy to get caught up in the now, but as you're buying your home, you have to consider what it will be like to sell it.
"Since it's one of the biggest investments you'll ever make, you not only want a good price going in, but you should look at how the home could appreciate in value," Eric Miller counsels. "Your realtor should help advise you on this, depending on factors like the neighborhood where the home is located, the volume of traffic on your street, interior or exterior features, etc."

Emotional Feel
Last, but certainly not least: how does the home make you feel? Can you picture your children opening presents in the living room on Christmas morning or waking up every day to a captivating sunrise view? "Many people will sacrifice on different categories because emotions come into play," says Eric Miller. "You may connect with certain features in a specific home that get you emotionally excited."
"Once the buyer analyzes each of these categories, I'll ask them to rank them in order of importance," Eric adds. "Each home will offer a different perspective on these factors, but by establishing the differences between your wish-list and your must-haves, you'll be able to decide what's truly important to you in the final decision."
To learn more about the home buying process and what you need to consider financially to make the best decision possible, contact eLEND today.
Photography by [Faizal Ramli] © Shutterstock.com