Spring House Shopping for Back-to-School
March 12, 2021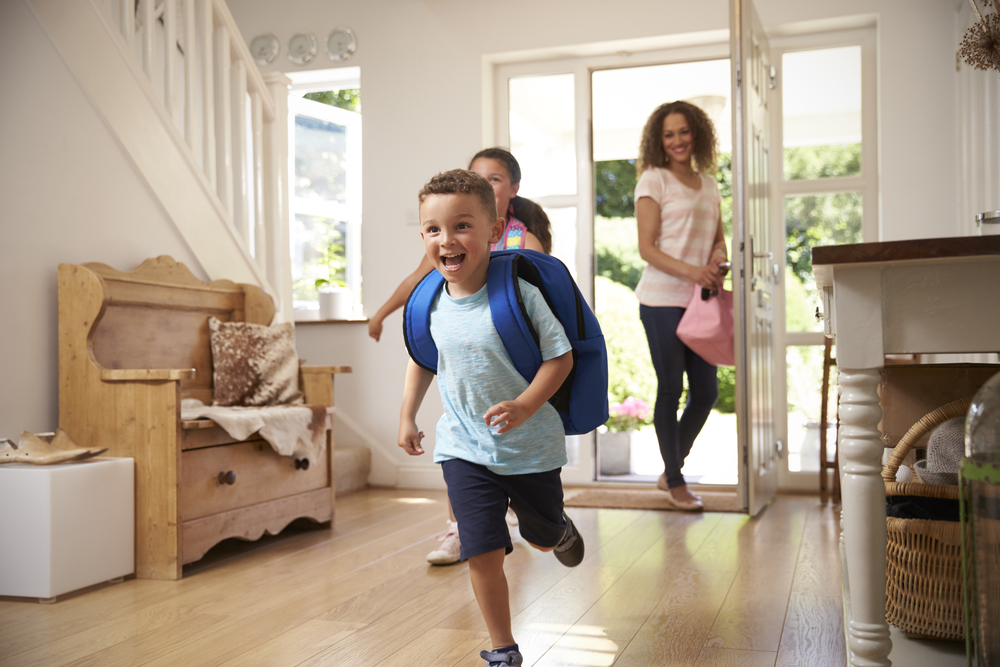 April showers bring… home shoppers?
Actually, the week following the Super Bowl is the unofficial kick-off of the home buying season in the northeast, with a marked increase in MLS listings, even before the official start of spring.
Some families are driven by the intention of finding a home and closing by early summer, allowing them to get settled in their new home and potentially register children in a new school district before the start of the school year in the fall. These home shoppers are wise to kick off their search before the spring showers and flowers arrive.
The timing makes sense for sellers, too. Especially if they have their own back-to-school considerations. Sellers can prepare to put the home on the market in February, and be ready for showings in March and April. Plus, an early summer closing is workable when everyone is motivated to finalize a sale before school resumes.
In fact, most lenders claim that more purchase loans typically fund within the three months between June 1 and September 1 than the rest of the year. Weather plays a part, but there are usually more personal motivating factors behind every spring shopping story.
There may be less competition at other times throughout the year, but there will also be less inventory. Also, unless you're searching for your first home, you're probably not just a buyer, but a seller, as well. Buying and selling is a balancing act that is much easier without winter weather issues, and with the extra scheduling flexibility that summer potentially provides families. Preparing your home to sell now could help attract interested shoppers, and expedite your transition into your next home.
After last year's low-rate refinance whirlwind, economists are expecting big things from first-time homebuyers and a purchase-heavy market in 2021. If you have been considering buying a home, now could be the perfect time to get started to make your dreams a reality.
With programs like our FHA/VA/USDA One-Time Close (OTC) – which offers all-in-one financing for home construction, land purchase and permanent mortgage in one closing – and Factory-Built Housing program options like Freddie Mac CHOICEHome® and Fannie Mae MH Advantage®, eligible homebuyers can benefit from simplified financing, fewer limits on eligible property types, and additional cost-saving benefits. At eLEND® we finance a lot of new construction for purchases, both site-built and manufactured homes. Plus, homebuyers without large down payments can also take advantage of down payment assistant options.
No matter your motivation, shopping in the spring could help your dream of homeownership blossom. eLEND is here to help! Call us today at 800-634-8616, or browse our website to learn more about the wide variety of home financing we offer. And be sure to check out our competitive rates!
Photography by [Monkey Business Images] © Shutterstock.com