How Recent College Grads Are Financing Homes in 2022
May 19, 2022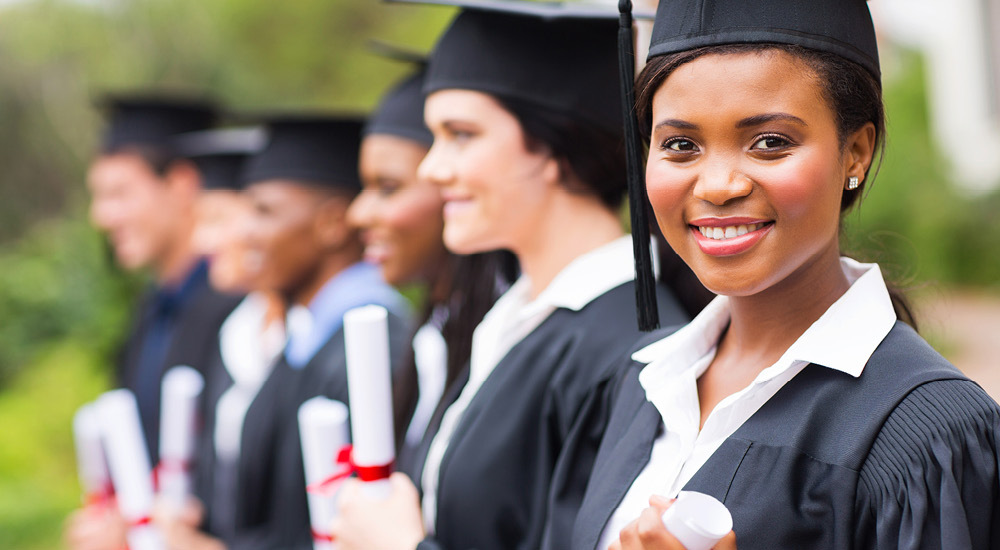 With college graduation season in full swing, there's a common misconception we want to address. There seems to be a belief that college grads have no hope of purchasing a home any time soon, so they'll do what most of their peers do and throw their money away on rent. But this doesn't have to be the case, and it often isn't. The truth is that many recent graduates are in a very viable position to buy, but they aren't aware of the programs and strategies that would make it possible for them.
What You Need in Order to Purchase a Home After College
There are a few basic things you'll need locked down for homeownership to be a viable option after graduation.
Employment
No surprises here — you will need to have a job. Time to put that diploma to use! The job market can be intimidating, and it can be tough, but the good news is that the average college graduate with their foot in the door is still making enough to finance a home. In fact, The National Association of Colleges and Employers reported that the average college graduate starting salary is around $55,260 (Bankrate). What's more, the number of available job openings continues to be near record highs.
Decent Credit
A FICO score of 580 or above is generally considered to be a "fair" credit score. You will likely be able to qualify for a loan as long as your score does not dip below this number. That said, your terms will be substantially more favorable the higher that number is — with 740 being a good target for the top tier.
Of course, to have fair or good credit you need to have credit to begin with. Depending on your situation, it may make sense to wait until you've built up a decent credit profile by making student loan payments on time, opening a credit card line, or financing something smaller than a home. Still, it's possible that car payments and apartment rental checks may have already begun working in your favor to establish you as the type of responsible buyer that a lender will help finance a first home.
Manageable Student Loan Debt
The reality is that most students will graduate with some student debt. That's okay. If you're not drowning in it, this shouldn't be prohibitive to purchasing your first home — there's a big difference between $15,000 and $150,000. Knowing which side of that spectrum you lean will help you decide whether taking out a mortgage for the keys to your castle will be a wise investment or just an additional financial burden you can't afford quite yet. Plus, recent guidelines have been put in place that make financing a home easier, even while carrying student loan debt.
Tips For Maximizing Your Homebuying Power
Manage New Money Wisely
Let's roleplay: you just graduated college and accepted an offer from your dream employer. The salary is even better than you expected, and you feel like celebrating. Do you 1. buy a fancy new car, pay for everyone's drinks when you go out, and count on the promised influx of cash tomorrow to fund the adventures of today, or 2. create a budget, set up a savings account, and research ways to make your new paycheck work for you (and maybe splurge on one round of drinks)?
Did you choose option number two? Congratulations! You really must be a college grad. Jokes aside, being presented with more money than you've ever had access to in your life can make it tempting to release the reins a little. A new job is definitely cause for celebration, but once you've toasted the accomplishment, the wise move is to sit down and establish a savings plan, consider loan refinancing and consolidation options, and otherwise look at ways to maximize your finances.
Remote Work Means Exponential Homebuying Options
The rise of work-from-home employment is opening new avenues for homeowners. Fortunate enough to have landed a fully remote job? Consider relocating to an affordable part of the country where buying a home may prove to be more reasonable — and, in fact, more cost-effective over a short amount of time — than renting one. Here's some helpful info to inspire your search.
Renting versus Buying
Especially in rising inflation environments (like the one we're in right now), locking in a fixed-rate loan on a purchased home can help control your costs. Remember that rent on apartments tends to go up over time. On the other hand, the mortgage interest you would pay on a purchased home might even be tax deductible.
First-Time Buyer Programs
When it's time to buy, there are loan programs that can make things a whole lot easier. For instance, a down payment assistance program can provide upfront grants of 2% or 3.5% to buyers who qualify. Be sure to research available loan programs to see which ones may fit your unique situation.
Co-signers Are Okay
If a parent or family member wishes to sign, you can qualify for a home using a family member's income and assets to help strengthen an application. Co-signers can be a huge help for applicants in variable paying jobs or homebuyers who have not yet established their credit.
Alternative Housing Options
If living in a brand-new home is more your style, building a Manufactured Home is one cost-saving option that can make it possible for first-time buyers. These smaller, simpler homes are another trendy option that can be a great fit for the right lifestyle. Through some programs, borrowers can enjoy the security of fixed interest rates with highly competitive pricing on these types of homes. Get creative and look into the alternatives — there are some really cool options out there!
Want an All-In-One Resource for First-Time Homebuyers?
The eLEND database of educational materials, homebuying tools, and checklists is a comprehensive resource designed to streamline your mortgage research. Compare loan rates, take complimentary courses in the Mortgage Education Center, and plug your details into a variety of mortgage calculators to explore different refinancing and purchasing options. Because your dream home may be closer than you think! Contact eLEND to learn more.