The Secret to a Lower Down Payment When Property Values Are High
June 28, 2022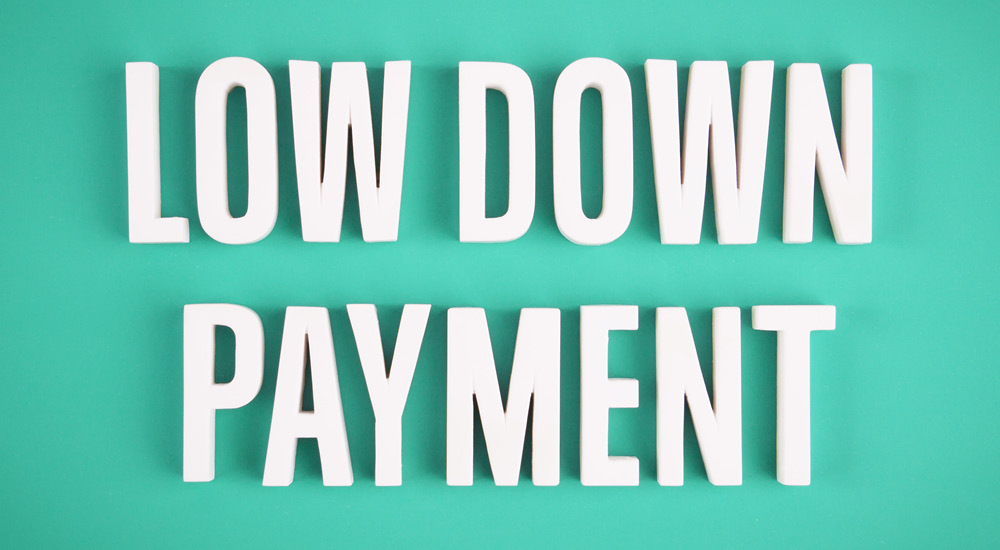 Picking the right mortgage program could cut your down payment by 85% — or more!
While interest rates have gone up in recent months, for many people, it's still a good time to consider buying a home. Even if it's your first home.
Because with inflation on the rise and rents going up right alongside it, purchasing a home can make a lot of sense — as long as you can afford a down payment. But with current property values near all-time highs, putting 20% down may not be feasible for many Americans.
However, there are several loan options available to help you live the dream of homeownership.
Now's a good time to say "Hello" to Fannie and Freddie
Fannie Mae and Freddie Mac are companies that were created by the U.S. government, in part to provide stability in the mortgage market. Some of the loan programs they offer allow for lower down payments and credit scores, and do not require the perpetual private mortgage insurance (PMI) which is usually required for mortgages with down payments less than 20%.
Let's start with those lower down payments. According to a recent CNN story, the average price of a home in the U.S. is now $391,200.* That means a traditional 20% down payment would cost you around $78k. But with one of the 3%-down programs mentioned below, the minimum required down payment could be as low as $11,736 — more than $65k less!
Additionally, these programs allow a lower down payment upfront without the threat of PMI payments looming over you for the lifetime of the loan. That's because as soon as you pay down approximately 20% through the course of your regular monthly payments, the PMI requirement of the loan is considered fulfilled. Between cancellable PMI payments and affordable down payment requirements, in some situations, as low as 0%, each of the following loan programs provides an excellent opportunity for first-time home buyers. This variety of options should also spell good news for strapped-for-cash buyers interested in setting themselves up in a good home for the long run. eLEND® can help you with all of these loan programs — and more.
HomeReady
With HomeReady, you can buy a home with as little as 3% down. What's more, the mortgage insurance requirement on these fixed-rate loans begins to go down starting at 90% Loan-to-Value (LTV) — and is cancellable when the LTV hits 80%.
HomeReady is also very accessible, with minimum credit scores starting at 620, though some income limits apply. An eLEND representative can walk you through the process and help guide you along the way.
HomeOne
With a minimum down payment of 3% and minimum credit score similar to HomeReady's, the HomeOne Loan Program offers fewer barriers to entry than many home loans.
For example, unlike HomeReady, there are no limits on income or geography with the HomeOne program. However, one of the borrowing parties must be purchasing their first home to qualify and it does not apply to manufactured homes. With HomeOne, you can expect the consistency of a 10-30-year term at a fully amortizing fixed rate.
HomePossible
Similar to the loans already mentioned, this option requires a credit score of just 620 and allows a down payment as low as 3%.
However, with HomePossible, there is no "first time home buyer" condition, though there are some income restrictions that apply. When compared to the HomeOne program, it also has a slightly longer fixed-rate (fully amortizing) minimum loan term with a range between 15 and 30 years.
Government-Backed Programs for the Uniquely Qualified
If you — and the property you are considering — meet certain eligibility requirements, there are also several other government-backed loan programs worth considering. The VA, USDA, and FHA programs offer varying terms, some even including 0% down payment options. When you call, be sure to ask an eLEND representative if you qualify.
Interested in Learning More?
At eLEND, we are dedicated to simplifying the home loan process for you and providing a wide range of loan offerings and educational resources. Feel free, as always, to contact our team for more information.
*https://www.cnn.com/2022/05/19/homes/us-existing-home-sales-april/index.html