More Americans Bought Vacation Homes in 2013
April 25, 2014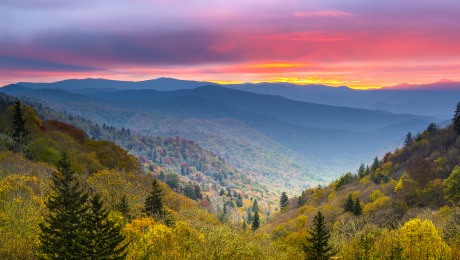 As summer swiftly approaches, thoughts turn to time off for trips to our favorite vacation getaways. Have you ever dreamt of owning a home at a cherished destination such as the beach, lake, or mountains? You are not alone! Last year, Americans purchased the highest number of resort or vacation properties since 2006.
Data from the National Association of Realtors revealed that in 2013 annual sales for traditional homes increased by 30 percent. Within than percentage, vacation home sales comprised 13 percent, or nearly half!
So, what could be the explanation for this strong upsurge in the vacation market? A number of factors were definitely at play. Cautious and financially savvy Baby Boomers and retirees likely waited out the market until there were measurable signs that the situation was stable. Rising home values, lower inventories in some areas, plus the continuing favorable interest rates, spurred many to take the plunge and finally buy a resort or vacation property.
Another explanation is that both foreign and U.S. investors chose to get into the game before it was too late. According to the NAR, in 2013, investment-home sales fell 8.5 percent to about 1.1 million transactions. With large numbers of foreclosures becoming a thing of the past, they evidently set their sights on the lucrative recreational market.
Finally, another probable factor was that affluent Americans enjoyed extremely positive returns on the stock market and had extra funds to invest in a vacation home. NAR chief economist, Lawrence Yun, summed up the situation this way:
"Growth in the equity markets has greatly benefited high-net-worth households, thereby providing the wherewithal and confidence to purchase recreational property."
In terms of the actual number of vacation home units purchased last year, the Standard and Poor's 500 Index reported it at 717,000. Further analysis showed that among those purchases, some were indeed made by house flippers-seeking a quick profit. Around 450 or 5 percent of last year's newly acquired resort properties, were either sold by year's end or bought with the intent to sell by the close of 2014.
The NAR's survey results taken from those new vacation homeowners disclosed that the majority purchased the residences for use as "family vacation retreats." Another 31 percent said the plan is to make the vacation homes their permanent residence after retirement. Around one quarter of the respondents explained they wanted to diversify their assets and take advantage of continuing good deals and low interest rates. Another 25 percent indicated they would use the properties for rental income.
Here are a few more interesting points about last year's vacation home buyers:
38 percent paid with cash
42 percent of the properties were labeled as "distressed", which included foreclosures
The median age was 43 with an average household income of $85,600
The resort properties were a median distance of 180 miles from their permanent residence
The regional breakdown by location was: 41 percent in the South, followed by 28 percent in the West, 18 percent in the Northeast and 14 percent in the Midwest.
Curious about where some of the best places are in the country to buy that vacation dream home? Here are 5 of some of the most-searched locations, and matching property listings from Trulia. Could this be the right time for you to realize your ongoing fantasy of never having to leave the beach, lake, or mountains?
North Myrtle Beach, SC

This family beach is minutes from the entertainment mecca, South Myrtle Beach, but much more affordable: http://www.trulia.com/property/3008226283-300-N-Ocean-Blvd-1606-North-Myrtle-Beach-SC-29582
Gatlinburg, TN
On the TN/NC border, this stunning destination is nestled along the Great Smoky Mountains National Park: http://www.trulia.com/property/3128579009-1260-Ski-View-Dr-5107-Gatlinburg-TN-37738
Lake Arrowhead, CA
Situated on the edge of the San Bernardino National Forest, this spot is also know as the Alps of SoCal: http://www.trulia.com/property/3033760418-27657-Peninsula-Dr-104-Lake-Arrowhead-CA-92352
Ocean City, NJ
Gorgeous beaches and majorly convenient to some of the Northeast's major metros: http://www.trulia.com/property/3151417293-2936-Asbury-Ave-4-Ocean-City-NJ-08226
South Padre Island, TX
One of the true gems of the Lone Star State: http://www.trulia.com/property/3044124145-114-E-Swordfish-St-2A-South-Padre-Island-TX-78597
Other Sources:
Bloombeg: http://www.bloomberg.com/news/2014-04-02/u-s-vacation-home-sales-jumped-30-in-2013-realtors-group-says.html
VacationRentals.com: http://www.vacationrentals.com/destination-guides/top-10-texas-vacation-spots.htm
Subscribe To Our Newsletter
Sign up with your email address to receive news and updates.