Tips for Selling a Vacation Home
July 26, 2014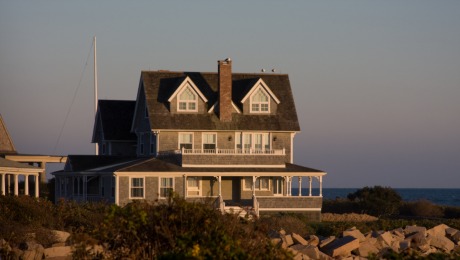 If the time has come to sell your vacation property, be aware that it will require a slightly different approach compared to a traditional home sale. Depending on which type of property it is will dictate how and when it should be listed and marketed. For example, is it located in an area for seasonal activities such as alpine sports or in a year round vacation destination? How easy will it be to get it into show-worthy shape or ready for a virtual tour or online listing? In the meantime, here are a few points to consider:
Timing is everything
Keep in mind that sales for most vacation homes are ruled by the season(s) in which they are in the highest demand. Then factor in that most buyers of such homes begin scouting out prospects months before tourists descend on the area. Is your vacation cabin on one of the Great Lakes that will be tricky to show in February or March due to ice and snow? MI realtor, Jeff Dohl explained in a New York Times article that getting a home ready to list the right time of year presents certain challenges. He cited an example about a February listing. Dohl had to shovel and drill through several feet of ice and snow for two hopeful Chicago buyers, because, "They wanted to see the beach," he said. Another agent, from Sedona, AZ, Lon Walters explained, "We don't get a lot of second-home buyers over the summer, it's just too hot. Spring is absolutely the biggest time, it's double of anything over fall."
It's true – you may not have to contend with such extreme conditions. However, regardless of where the property is, when you put it on the market is key to how many prospective house hunters will consider it!
Check the guidelines for selling your home
This tip only applies to those who own a vacation property within a heavily governed condo complex or master-planned community. Timeshares are a perfect example of how certain firms require a seller to conform to their rules. In many, there are only several times of year when units may be placed on the market.
Use an experienced and knowledgeable agent
It takes a certain knack for being a successful realtor when it comes to the vacation or resort market. Make sure you carefully research your prospective listing agent's level of expertise and make sure to check no less than three references. Ask agents you are considering very specific questions about the area so you can find out if they have true local knowledge!
Have a strategy for the busy season
If your place was not snapped up prior to the tourist season, don't worry! Even in the height of ski, fishing, hunting, beach, or lake season, thousands of out-of-towners will be enticed. This is the ideal time to snag those emotional buyers who hate the thought of leaving the spot where every day is a holiday! Selling this time of year may give you a little more competition, however, it may speed up the process.
Another plan is to rent the place during the resort season, so you will not lose money waiting for a sale. Discuss this with your real estate agent of course, because it can be tricky to show a property that's full of vacationers and their stuff. On the other hand, it may also help a hopeful house hunter visualize how perfect life could be at your place.
Make it move-in ready
Pull out all the stops on this endeavor and declutter, clean and scrub every nook and cranny. Replace what's dated and worn out and make any necessary repairs. Upgrade fixtures and appliances and learn about the benefits of home staging and the tips of hiring a professional stager for your home: http://www.realestate.com/advice/staging-a-house-to-sell/
Next, take care of all of the exterior matters, including the yard. Clean it up and spruce it up with freshly mulched beds, colorful pots of annuals and other inviting touches such as bird feeders, wind chimes, or a new front door mat. If the place lacks curb appeal, create some!
Understand the comps
With your real estate agent, examine the sales figures for similar homes over the last 6 months to one year. Compare square footage, the number of bedrooms and baths, amenities, and the age of each vacation property. Sites such as Trulia, Zillow, and Movoto are great for this type of information. This activity will help you and your realtor set a price that is, as Goldilocks would say, "just right."
Have any financing related questions?
If you have any questions about purchasing or refinancing a second home, don't hesitate to give us a call. We offer a variety of home loan solutions for vacation homes including conventional fixed rate mortgages, adjustable rate loans, and jumbo mortgages for loan amounts exceeding today's conforming loan limits. Simply call 800-634-8616 or use the Get My Rate form on this page for pricing information.
Subscribe To Our Newsletter
Sign up with your email address to receive news and updates.