Inexpensive Gift Ideas for the New Homeowner
December 21, 2013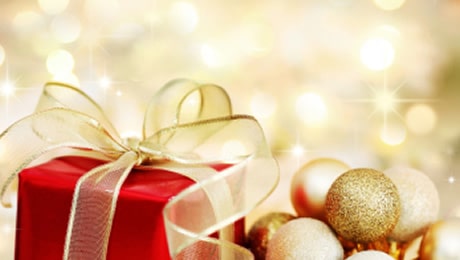 If there are new homeowners are on your holiday shopping list, you're in luck! With home ownership comes a long list of "must-haves" and "nice-to-haves." Many of these items ring up for under $50 and most of them pay for themselves several times over in terms of utility, enjoyment, and durability. After all the details and expenses involved in purchasing a home, sometimes new homeowners can't see the forest for the trees. After buying essential big-ticket items like furniture, mattresses, and appliances, enthusiasm and bank accounts can fall short.
Shopping for inexpensive yet handy home and garden products is fun because there are so many new and innovative goods on the market. Need a few ideas for the lucky new homeowners on your list? Let's take it one area at a time…
Yard and Garden
Owning property usually means having a yard to take care of as well. When people move from an apartment situation into a full-size home, realizing what is needed to maintain the landscape is often a big surprise. Great gifts are hand tools such as rakes, spades, pruning sheers, and tree saws. Remember that most Craftsman hand tools have an unlimited lifetime warranty.
Cheery mailbox flags, personalized front door mats, house number plaques, or a unique lawn ornament are other suggestions. How about helping the new homeowners create a bird sanctuary with feeders and a birdbath? Would extras such as wind chimes, a door knocker, or potted plants make the front entrance more inviting? For plants, bulbs, seeds, and more, a garden center gift card would always be a welcome gift. If the first-time property owners are environmentally conscious, how about recycling bins or a backyard composter?
Kitchen and Dining
Owning a home will mean having more room for entertaining. Consider giving those on your gift list sets of wine glasses, bar tools, dessert plates, and small appliances such as a Panini press, waffle iron, slow cooker or fondue pot. Find out their color scheme and track down the perfect tablecloth, runner, placemats or napkins.
Food storage containers and muslin bags that help produce last longer in the fridge are also handy to have. Finally, help build a little more confidence in the kitchen with a few new cookbooks. The Cook's Illustrated series is a hands down favorite – see a few here.
Living Spaces
Decorating a home can be a real challenge, so give the new homeowners a hand and treat them to a consultation with an interior designer. Other excellent choices that won't break the bank are: fireplace tools, woven throws, scented oil diffusers, candles, and potted plants. How about a plant stand and an uplight for casting a few sophisticated shadows? Having a home sweet home of one's own also means more wall space to decorate, which is why you can't go wrong with a gift card to the local frame shop. If you are worried about choosing things they will love, take the easy way out with gift cards to old standbys like The Company Store, Pottery Barn, and Pier One.
Bathrooms
There's just nothing like a few luxurious Egyptian cotton towels, or his & hers bathrobes. Help the first timers achieve a spa-like setting by gifting them with French milled soaps, a body brush, salt scrub, richly scented bath oil, lotion, and a nice big loofah. Anti-fog shaving mirrors and sumptuous bathroom rugs are other useful gifts.
Laundry Room and Garage
Help the first time home owners maximize these areas with a few thoughtful gifts. In the laundry room, hampers, a clothing rack for hanging up pieces right out of the dryer, a drop down ironing board and steam iron are definitely nice to have. A fold and stow drying rack for hand washables is one more affordable but oh so useful item. Another suggestion is to stock a bucket, caddy or basket with green cleaning essentials such as baking soda, white vinegar, ammonia, Borax, orange oil, and a few cotton cloths. One more winner is a mop, broom, and dustpan all tied together with a big bow!
Help channel everyone's inner Bob Vila with a gift card to a big box home and garden store. Creating a starter tool box may be another option, especially if the new homeowners are complete DIY newbies. Stocking a tool kit is also a great gift idea for several people to contribute to. Check out this list of "12 Essential Tools."
The truth is, there are so many things that a home requires and other items that enhance the experience of owning a home that the possibilities for gifts are virtually endless. But here are just a few more ideas:
Magazine subscriptions for Better Home and Gardens, This Old House, or Southern Living
Holiday wreaths for the front door
A fire extinguisher
Wrapping paper caddy
Board games
A fire proof box for all of those important documents that the new homeowners will need to keep in a safe place!
Other Holiday Related Posts You Might Like
Tips for Buying a Home Over the Holidays
How to Keep Your Credit Under Control This Holiday Season
Subscribe To Our Newsletter
Sign up with your email address to receive news and updates.