How to Avoid Being Outbid When Buying a Home
January 2, 2014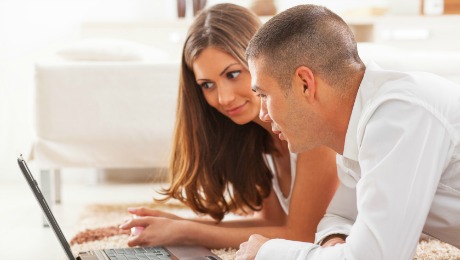 Does this scenario sound familiar? You spent months hunting for the perfect home, became pre-approved for a mortgage, submitted a thoroughly researched, solid offer, only to be outbid? Not only that, but it has happened a few times now and your dreams have even been crushed by several cash offers. In many of the nation's major metro areas, rising home values and depleted inventories have made the process of successfully scoring a home buy more difficult. The emotional roller coaster ride of a failed real estate transaction can leave prospective home buyers feeling shaken, frustrated, and discouraged. While it's impossible to guarantee that being outbid will never happen to you, there are a few things you can do to improve your chances of getting your offer accepted.
Stay on Top of the Situation
In the quest towards home ownership, today's buyers should employ every possible tactic to keep them one step ahead of the game. In addition to working with a knowledgeable and experienced buyer's agent who comprehends exactly what the client is after, there are other ways to up the ante. Visit several online real estate sites, including national and local ones, and sign up for property alerts. That way, you'll be notified about new listings, sales, and price reductions. You can also keep tabs on days on the market (DOMs) and comps this way, which is are excellent tools to gauge trends and fluctuations in the market.
You Snooze – You Lose
Taking swift action to submit an offer for a property that matches your criteria is essential. Giving your Realtor the green light to make an offer immediately will increase your chances of getting in the game. Also giving the seller a tight window of opportunity in which to accept the offer will let them know you're here to play ball. Offers that linger for several days can be used as ammo by the listing agent to entice other prospective buyers. MSNrealestate.com and Wall Street Journal contributor, June Fletcher, illustrated this point with a personal example. Here's what happened to her:
"In a blistering-hot market, I once made an offer on a condo, sight unseen, on the day it was put on the multiple listing service. I made it clear that because I didn't want to get into any bidding wars, the offer would be withdrawn in exactly one hour. My offer was accepted – including the clause that gave me the right to back out of the deal if I didn't like the unit after I saw it."
Not everyone will feel comfortable with the prospect of buying a property sight unseen. That's why knowing the market inside out is a plus.
Get Pre-qualified
Taking the steps to become pre-qualified for a mortgage lets the rest of the world know you can put your money where your mouth is. These days, prepare to make a minimum down payment of 20 percent. If you're in an aggressive market, consider offering more than the usual earnest money amount. Fletcher suggests an amount that reflects 3 percent of the purchase price.
Go Big or Don't Go at All
If you are nervous about being sidestepped by a cash buyer, make your offer more than generous. No one wants to lose money when they are selling a home. However, no one wants to feel like they've been taken either. Along with your agent, stay on top of the comps to ensure that your best offer is not over the market price.

Chillax
Even though you are urged to act quickly to avoid being outbid, you should also maintain a calm attitude; remember – "slow and steady wins the race." How the seller perceives you makes a huge difference, after all, they will be the ones to make the final decision to accept your offer, or not. If you are viewed as some demanding, stubborn, obnoxious buyer, forget it.
Consider that in 2012, 75 percent of the sellers in the Golden State listed their homes because of financial problems, according to the California Association of Realtors. Do not make a bad situation worse by being unsympathetic to the seller's circumstances. Compassionate gestures such as a speedy closing for those having trouble paying the monthly mortgage to extending the move-in date for those who need more time to relocate are ways to have your offer accepted.

There's an App for That
Save time with several new smart phone apps. Today there are several very user-friendly ones that can help a prospective buyer narrow their search by location, school district, square footage, architectural style, and other vital factors. There are also apps to calculate whether or not your target property falls within your budget.
Subscribe To Our Newsletter
Sign up with your email address to receive news and updates.