Most Searched ZIP Codes for 2013
January 27, 2014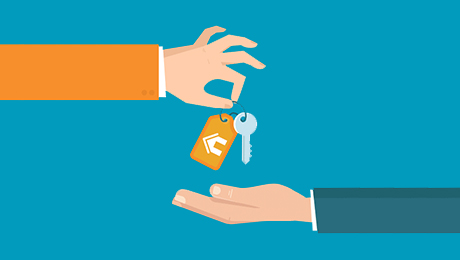 In learning of the latest developments on the nation's housing front, such as rising home prices, fewer foreclosures, and brisk sales, have you ever wondered where all the action is?
The folks from the handy real estate listing service, realtor.com recently reviewed the search activity on their site and discovered some interesting information. In an article entitled the "Hottest Hoods," realtor.com revealed the top 5 "most searched" ZIP codes from their users in 2013. Remember that ZIP codes are not just city specific, but also zero in on locations based on particular neighborhoods.
House hunters all have their own specific list of "must-have" features when it comes to purchasing property and relocating. Lifestyle choices are paramount as prospective buyers examine aspects such as the best locations for families, good schools, access to recreation and medical facilities, climate, crime statistics, and jobs. Here's a look at five U.S. areas many of us are checking out:
#5 – Charlotte, N.C.'s Ballantyne neighborhood
Does your current ZIP code have its own magazine? The stylishly scenic neighborhood of Ballantyne does! Considered one of the Queen City's most fashionable areas, it is situated close to the S.C. border and covers around 2,000 acres. In addition to incorporating plenty of natural space, Ballantyne is highly regarded for its smart-design infrastructure and impressive school system.
The economic scene is booming and features the 535-acre Ballantyne Corporate Park which boasts more than 4,000,000 square feet of the highest quality office space, categorized as "Class A." Features such as good access, solid construction, aesthetic and energy efficiency, plus professional management are all hallmarks of the Class A designation. As a result, esteemed tenants willing to pay premium rents are attracted. A few current tenants include, the Fortune 500 firm, SPX, an ESPN affiliate, Snyder's-Lance Inc, and Babcock and Wilcox. Met Life and Wingate University also have announced plans of setting up operations in Ballantyne.
More bells and whistles come in the form of golf and tennis clubs, upscale shopping and dining venues, including several regional malls, and close proximity to the Charlotte Douglas International Airport.
See the latest Ballantyne listings here: http://www.realtor.com/realestateandhomes-search/28277

#4 – Pembroke Pines in Hollywood, FL
Who doesn't love that Sunshine State weather? The community of Pembroke Pines enjoys some of the best, due to its prime location, just north of Miami on the southern coast of Florida.
In the last 10 years, Pembroke Pines has undergone something of a renaissance. As the fourth most searched zip code on realtor.com, it has established a fine reputation for its excellent schools, family-friendly neighborhoods, and eclectic mix of shopping and dining venues. Of course all of the possible coastal activities can be enjoyed here such as boating, fishing, surfing, or just lazing on the nearby spectacular beaches.
Local luxury real estate agent Nathaniel Crawford of Limited Edition Living, reflected that Pembroke Pines, "is a beautiful community that offers its residents the warm personal feeling of a small town, while also providing plenty of big-city amenities." Crawford suggested that a combination of housing choices, from cozy condos to sprawling mansions and modern apartments appeal to all tastes and budgets.
You can begin your house hunt here: http://www.realtor.com/realestateandhomes-search/33028

#3 – Wellington-West Palm Beach, FL
Tally-ho and away the world's equestrians go, straight to the lush pastures and trails of Wellington. In fact, it was specifically designed for those with a passion for being in the saddle and having enough "horse sense' to know that this FL location is a no-brainer-especially in the winter months!
Equestrians from around the globe gather here for a number of premier events that showcase the sport such as dressage, polo, and hunt seat competitions. It is also a training ground for both professional and future Olympic riders.
The economy is definitely based on the horsey set and billions of dollars have been pumped into the neighborhood to ensure that the needs and discriminating tastes of those involved in all aspects of the sport are not just met but surpassed. To grasp what kind of financial backing has gone into Pembroke Pines, consider a group that includes members of the Forbes "Most Wealthy" list, the British Royal Family, Middle Eastern oil barons, Texas tycoons, and the usual A-listers. With that kind of cash flow, no wonder crime is unheard of and the schools are outstanding!
Shop for your equestrian estate here: http://www.realtor.com/realestateandhomes-search/Wellington_FL

#2 – McKinney, TX
Coming in second for last year's most searched spots, it's easy to understand why McKinney is a contender. Because it is situated in the Prairies and Lakes region, natural beauty abounds. Then, there's the convenience of being just 30 miles north of Dallas. Considering those two selling points, no wonder McKinney was ranked #5 on 2010 on CNN's Money Magazine list, "The Best Places to Live in the US".
The area's vibrant economy is due in part to the city's largest employer, American defense contractor, Raytheon. McKinney is also home to numerous eco-conscious manufacturers, med tech businesses, financial institutions, one of only two worldwide environmentally sustainable Wal-Mart stores, and the 1st "Green" elementary school in the state. McKinney is a leader when it comes to encouraging businesses and manufacturers to incorporate LEED (Leadership in Energy and Environmental Design) standards.
McKinney also has a quaint, historic downtown, which contains many examples of turn of the century architecture, plus more than 100 shops and restaurants. Locals love their newly renovated 1875 courthouse, which houses the McKinney Performing Arts Center. The city's motto, "Unique by Nature" is quite fitting – 30 miles of trails, lush parks, lakes, and greenways make it possible to enjoy that great TX weather!
Is your next home waiting for you in McKinney? Begin your search here: http://www.realtor.com/realestateandhomes-search/Mckinney_TX

#1 – Old Town, Chicago, IL
Last but certainly not least is none other than the Windy City's Victorian-era hood of Old Town! As the most searched area on realtor.com, let's consider what put this Second City ZIP code in the number one spot.
As a historic neighborhood in one of the nation's most meticulously planned cities, Old Town is filled with attributes that appeal to the masses.
Here's why: Excellent access to an efficient public transportation system, great schools, a thriving economy, acres of parkland, world-class shopping and dining venues, state of the art recreational facilities, and exceptional entertainment. Add amazing restaurants, trendy shops and boutiques, the Lincoln Park Zoo, and some of the best nightlife around and it's no wonder Old Town is at the top of so many prospective homebuyers' lists! All of these factors make Old Town a preferred destination for professionals, young families, students, and retirees. It is also just minutes from Lake Michigan, which is a playground for water sports enthusiasts and boasts 33 sand beaches.
Is Old Town the right town for your next home buy? Look for homes here: http://www.realtor.com/realestateandhomes-search/Old-Town_Chicago_IL
Other Posts You Might Enjoy…
5 Cities with Thriving Real Estate Markets
MSN Published List of "Best Places for Starting Over"
Subscribe To Our Newsletter
Sign up with your email address to receive news and updates.