Case-Shiller Home Price Index Posts Biggest Gain in Seven Years
February 3, 2014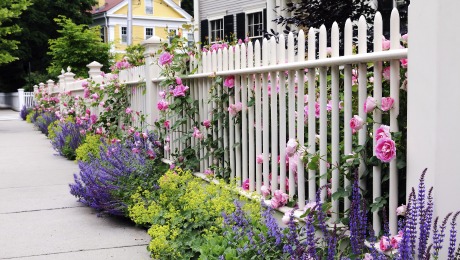 The latest Case-Shiller index revealed some interesting news recently, as prices for single-family homes in the U.S. posted their strongest annualized gain in more than seven years. Compared to the prior year, home prices were up 13.6 percent, exceeding expectations of 13 percent and marking the strongest gain since February 2006, when the increase was 13.8 percent.
According to a report from CNBC, housing prices have been on a steady incline since December 2012, and "a rebound in the sector has helped the U.S. recovery gain steam." However, some experts remain cautious, as the month-over-month gains indicate that things might be leveling off – at least for a while.
The fact that mortgage rates are remaining substantially close to historic lows and the slow but steady opening up of housing inventory has likely helped more Americans enter the mortgage market. This increase in buyer demand naturally led to an overall hike in home prices. But, like with many other markets, housing can wax and wane.
The good news is that home prices in all 20 cities surveyed by the index showed increases on a non seasonally adjusted yearly basis. The Las Vegas market held a strong lead, with a 27.1 percent gain, followed by San Francisco with a 24.6 percent increase.
In other related topics, Robert Shiller, co-founder of the Case-Shiller index made an interesting point regarding housing trends. According to Shiller, the surge in demand for big, expensive properties is out and the desire for smaller, more efficient homes is in – especially in urban areas.
"Things are changing fundamentally, and it seems people are less excited about big homes," said Shiller. "The financial crisis kind of put a damper on that enthusiasm, especially big homes far away from the city center. There's this new urbanism afloat. Housing is not one thing. It's not monolithic. I think there might be a trend toward more urban living."
Regardless of where Americans choose to hang their hats, whether it's in an uptown high-rise, a modest suburban ranch or a quaint cottage in the hills, one thing is for sure – the U.S. housing market is back on track with what looks like very promising days ahead.
Subscribe To Our Newsletter
Sign up with your email address to receive news and updates.
Subscribe To Our Newsletter
Sign up with your email address to receive news and updates.